Research Themes
SyMeCo's broad research themes are Systems, Methods and Context.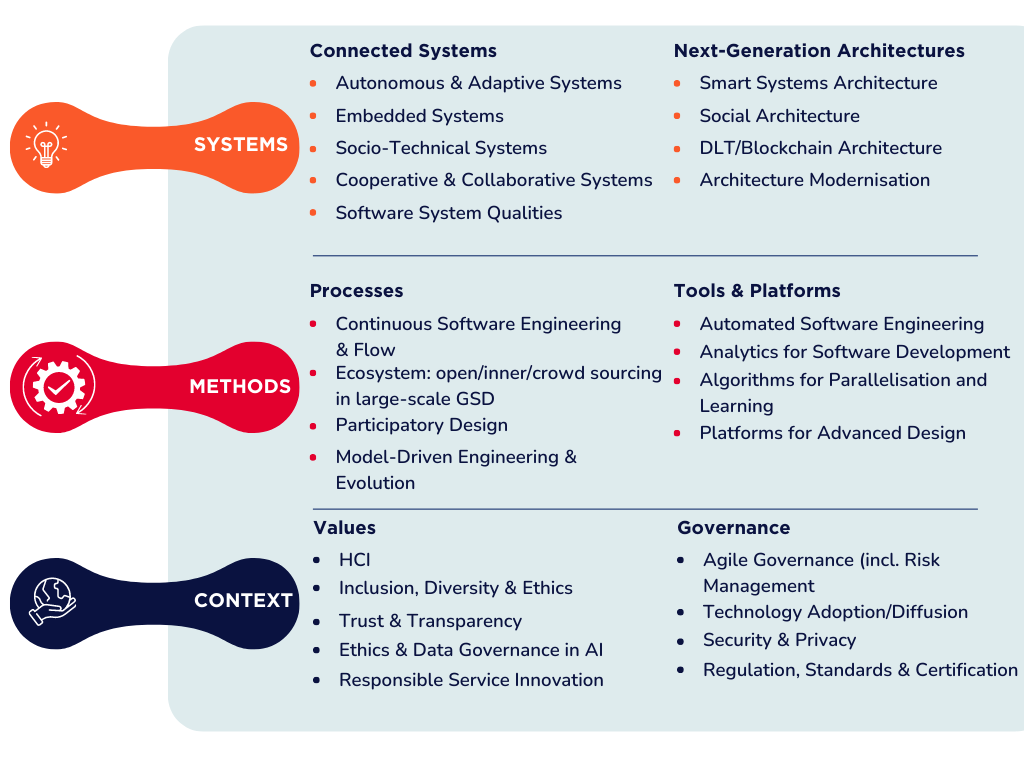 Applicants have the freedom to choose their research proposal topic. However, the research proposal must align with one or more of the broad programme's research themes and the interests of an eligible supervisor.
Before submitting your application, you must contact an eligible supervisor whose research aligns with your chosen topic. This step is necessary to discuss your research idea and proposal and seek support for your application. Please note that applications without the support of an eligible supervisor will not be considered.
If you're considering applying for a SyMeCo fellowship but are unsure whether your proposed topic fits within the programme's research umbrella, please get in touch with us. We would be delighted to discuss this further with you.